The Early Voting period for the August 4, 2016 State Primary and County General Election will begin on July 15, 2016 and run through July 30, 2016. There will be no voting on Sundays. Listed below are the days; hours and locations for early voting.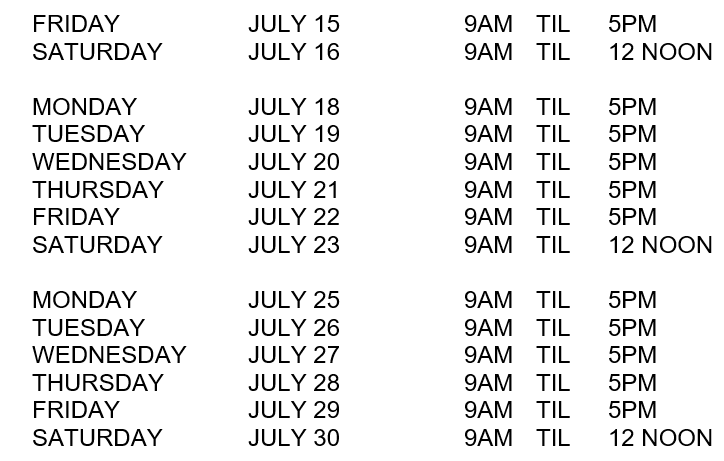 There will be three locations for early voting: The Election Commission Office 1802 Main Street Tazewell, TN 37879; The Harrogate City Building 138 Harrogate Crossing Harrogate, TN 37752 and The South Claiborne Fire Dept. 3711 Hwy 33 South New Tazewell, TN 37825.
The last day this office can issue Absentee By Mail Balloting materials is July 28, 2016
Federal or Tennessee State government issued photo ID is now required to vote, unless an exception applies. College student ID's will not be accepted. To learn more about the new law and its exceptions, please call the Election Commission Office at 423-626-5128 or visit GoVoteTN.com.